You can always lean on our pros
---
As a company that's locally-owned and operated, we're your reliable provider of high-quality emergency plumbing services in San Ysidro and the neighboring communities. We boast over two decades of industry experience and a dedicated team of trained and experienced professionals who have the knowledge and expertise to tackle any kind of plumbing emergency you may be facing. We're ready 24/7 to reach your place and give you peace of mind.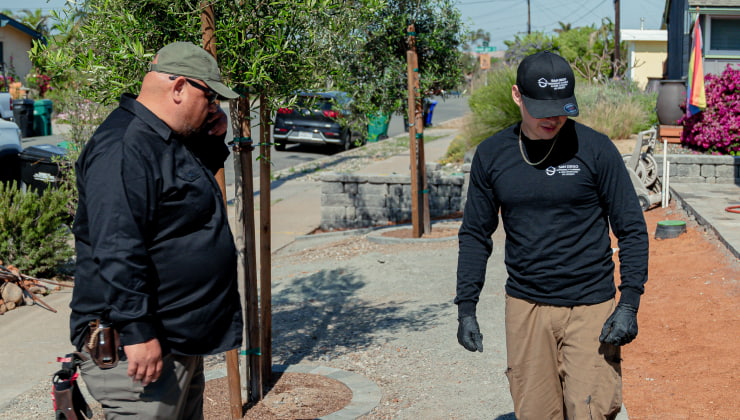 Your dedicated emergency plumbers in San Ysidro
---
Our experts will promptly arrive at your property to perform a thorough inspection and find the root cause. Once we've got it, we'll come up with the most adequate solution utilizing our advanced equipment. Our tried-and-true methods help us:
Identify additional issues
Avoid additional damage
Remove odors
Minimize recurring issues
Enhance your plumbing system's strength
We provide reliable 24 hour emergency plumbing
---
Issues can occur at any time and we understand the importance of resolving them as soon as possible. This is why we make our plumbers available to you 24/7, so you can relax knowing our skilled, meticulous, and experienced specialists will be there right after your call to provide assistance and the optimum solution.
Why our plumbing services in San Ysidro stand out from the others
---
Our team is made up of experienced and skilled professionals who boast over twenty years of experience in the field. As a company that's locally-owned and operated, we're devoted to keeping our residential and commercial clients always satisfied. When you work with us, you reap numerous benefits:
Insured and licensed specialists
Services backed up by a 100% satisfaction guarantee
Cutting-edge equipment
24/7 availability
Locally-operated business
Emergency Line
1-866-9NO-LEAK
(1.866.966.5325)
Frequently Asked Questions
---
Is a leaking water pipe an emergency?

---

Yes, a leaky water pipe is considered a plumbing emergency.

Read More

Read Less
When this occurs, you shouldn't delay calling the professionals to deal with it. If it's left unattended, it can cause some serious damage to your property in San Ysidro.
What is the response time for a plumbing emergency?

---

Reputable companies have their emergency plumbing crews ready 24/7.

Read More

Read Less
Fast response crews are typically able to reach your place within 30 minutes up to one hour from the moment they received your call.
How can I find a reliable local plumber?

---

In order to find a reliable plumbing service in San Ysidro, you should make sure they tick quite a few boxes.

Read More

Read Less
You should check if the company is insured and licensed, how long they've been in the industry, check their references and review, and see if any of your friends or family has opted for their services before.
What is the most common residential plumbing problem?

---

There are quite a few problems that commonly occur in both residential and commercial facilities.

Read More

Read Less
These common issues typically require assistance from a professional plumbing service, and they include leaky pipes and faucets, clogged toilets and drains, running toilets, water heater malfunctions, and low water pressure.
Who provides reliable emergency plumbing services in San Ysidro & beyond?

---